TENBA ROADIE ROLLER
$319.95
MF #638-711 
The Roadie Roller 18 fits 2 DSLRs, 5-6 lenses (up to 300mm 2.8) and laptop up to 15 inches. It complies with the strictest international carry-on regulations, including those of most regional jets. Includes Tenba's exclusive rear pocket for a portable battery, plus the quickest tripod carrier ever.
FEATURES
Weight: 8.8 lbs

Exterior Dimensions: 14 in. W x 18 in. H x 9 in.D

Interior Dimensions: 11 in. W x 14 in. H x 5 in. D

Holds

1 DSLR/ Mirrorless

2-3(up to 200mm f/2.8)

Up to 15" Macbook Pro
SLEEK, DISCRETE CASE FOR PHOTOGRAPHERS AND FILMMAKERS
Clean lines and a high-end luggage aesthetic with minimal branding ensure a professional look without drawing unwanted attention to the gear inside.
QUICK ACCESS
BATTERY POCKET
Rear zippered pocket can hold most common portable batteries for charging mobile phones and other portable devices. Twin zippers allow cables to be easily threaded out of the pocket.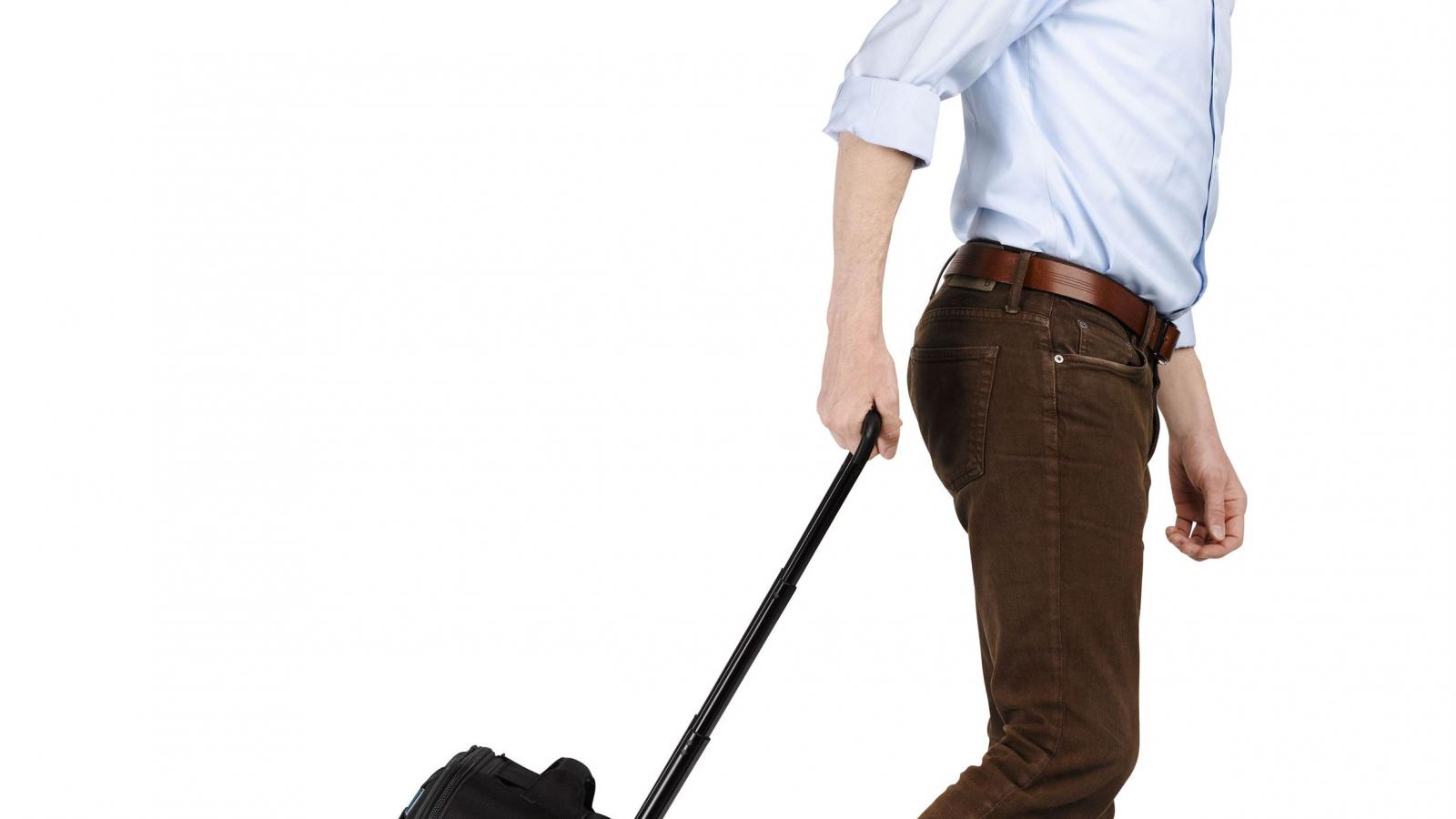 Complies with most international and U.S. domestic carry-on regulations. Will even fit under the seat or in the overhead of regional aircraf