OPTECH DOUBLE SLING
$35.95
MF#6501082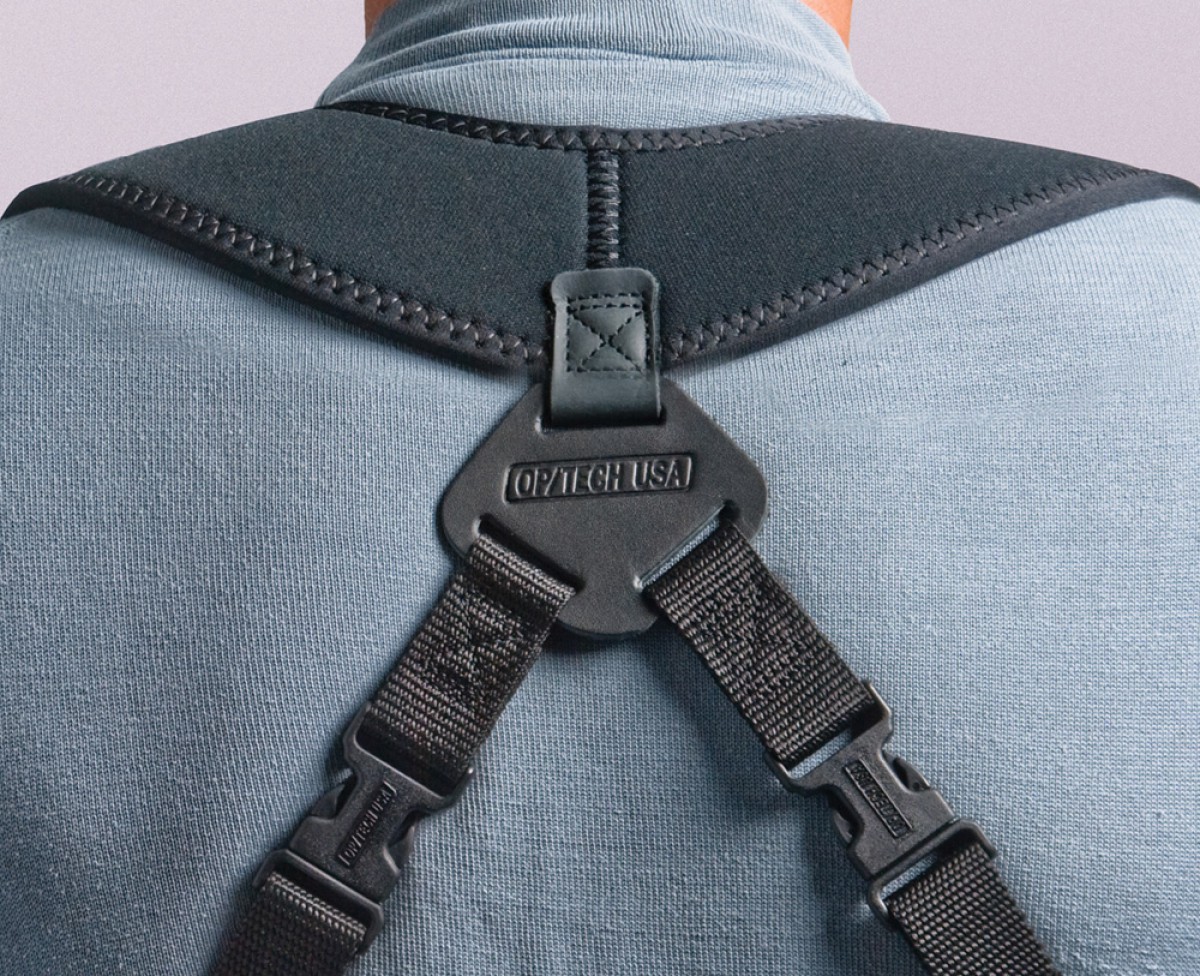 For those photographers wanting the feel and the fast action of the Utility Strap - Sling for carrying two cameras, the Double Sling is the answer!
Comfortably and securely carries two cameras or binoculars for quick and easy access
Unique neoprene pad design evenly disperses the weight and balances the gear at one's sides

Easy to attach and fully adjustable

Interchangeable design enables the user to convert from a dual to a single sling system or to quickly move a camera to another OP/TECH USA strap

See how it can be used with a quick-release plate
The Double Sling™ from OP/TECH USA offers the same feel and fast action of the Utility Strap™ - Sling--times two! Its U-shaped neoprene pad effectively distributes and balances the weight of two cameras while absorbing the shock of the photographer's movements. The cameras glide up and down the strap with unparalleled ease and speed so photographers not only stay comfortable, they'll never miss a shot due to a tangled strap.
Using OP/TECH USA's exclusive Uni-Loop Connectors™ (included with harness) to attach the cameras, the tripod socket remains available. The strap also has added flexibility in that it can be adjusted to carry only one camera if desired. By simply adjusting one of the slings snugly under the arm, the U-shaped pad remains stable on the shoulders.
The Sling Strap Adaptor System Connector™ used on the Double Sling™ can be removed from the U-shaped pad and added to any other OP/TECH USA standard strap pad to create an over-the-shoulder sling strap. This interchangeable design gives the photographer flexibility to customize their gear to fit their ever-changing needs. Comfort, security and flexibility sum up the features of the Double Sling™. Give it a try!